Part-time Engagement
Dynamics NAV/BC developer
Telecom Giant from USA
Our client is an esteemed company that specializes in telecommunications integration on a global scale. Their award-winning product, an innovative platform, unites CRM, ERP, and IoT elements, serving over 7 million subscribers worldwide. They are committed to reducing operating costs and enhancing the quality of service for telecom providers.
---
The heart of the client's success lies in their team of skilled Microsoft Dynamics 365 developers. Collaborating with Product Managers, Business Analysts, and other specialists, this dedicated group crafts the platform's core functionalities and user interfaces. They work within a Waterfall methodology, ensuring efficient project management from requirement analysis to deployment.
The Microsoft Dynamics devs leverage their expertise in C#, .NET, JavaScript, TypeScript, React.js, Next.js, and Kendo UI to create a seamless user experience. They also rely on Azure DevOps for smooth CI/CD processes. Their proficiency in the Dynamics 365 CE platform enables them to drive innovation and meet even the most ambitious client expectations.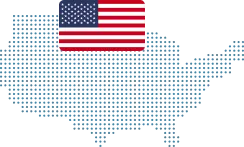 Through the dedication and expertise of their Microsoft Dynamics developers, our client has successfully revolutionized global telecommunications. Their platform offers telecom providers the tools to manage complex systems efficiently while delivering exceptional service to millions of subscribers worldwide.
Full-time Engagement
MS Dynamics Developers
MS Dynamics Support Specialists
Part-time Engagement
MS Dynamics Developers
Lithuanian Microsoft Dynamics Partner
The client of ours, a prominent Microsoft Dynamics partner, specializes in facilitating smooth upgrades for customer solutions to the latest Dynamics 365 Business Central version.
---
Their mission is to help companies transition to Extensions, enabling them to acquire the necessary skills, reduce overtime costs, and optimize service efficiency. Leveraging timely evaluations, automated tools, and specialized approaches, they focus on Dynamics NAV / 365 Business Central Upgrades and Extensions implementation.
Company sought to hire three Senior Microsoft Dynamics 365 NAV developers within a year, with at least two to join the team in the upcoming 3-6 months. Additionally, they were keen on recruiting a Senior developer capable of growing into a Team Leader role. They aimed to find highly qualified, long-term developers to support their growth and expansion plans.
Our client hired an experienced MS Dynamics NAV/BC Developer from Bosnia and Herzegovina, which brought its own expertise to bolster the team's capabilities in handling Dynamics 365 Business Central upgrades and related projects. The engagement model chosen for this collaboration was consultancy, allowing our client to tap into external talent and expertise to address their development needs effectively.

With the strategic recruitment of highly qualified Senior Microsoft Dynamics developers oir client continues to deliver exceptional services, helping companies smoothly upgrade to Dynamics 365 Business Central and transition to Extensions. Their focus on automated tools and specialized approaches ensures efficient and effective project outcomes for their valued international customers
Part-time Engagement
MS NAV consultant
MS Dynamics Consultant
USA-based Computer Hardware Provider
Our client has been a leading provider of top-quality hardware products and support to the computer industry since 1988.
---
Their expertise lies in Mac upgrades and expansion products, aimed at extending the useful life of Macs and reducing electronic waste. With a vast online catalog for computer and iDevice enhancement products, OWC continues to expand their offerings, including software solutions through their brands SoftRAID and Mediafour.
They discovered our services and decided to compare them with another vendor's. After thorough consideration, they selected us for our expertise and capabilities in the Microsoft Dynamics domain.
The team we provided to our client comprises two highly skilled Microsoft Dynamics 365 specialists who play a crucial role in consulting on integration and data migration for the client's projects. Despite working part-time, they have proven to be exceptional assets, making significant contributions to the team.
Our client's contact person has consistently praised the consultants for their outstanding performance. Through the expertise of our dedicated Microsoft Dynamics 365 specialists, we have successfully supported the client of ours in their mission to enhance Mac upgrades and extend the life of their products, reducing e-waste in the process. Our consultants' valuable input and seamless integration have made them an indispensable part of the team.
Part-time Engagement
MS Dynamics 365
Integration Consultant
Automotive Lubricant Manufacturer from Denmark
The client of ours is a Denmark-based lubricant company, entered the market in 2010, successfully selling lubricants to the automotive and industrial sectors in Denmark.
---
In 2021, they took a bold step to develop their own lubricant brand with the aim of expanding into the international market through export sales.
As the company ventured into the export market, they sought to streamline their operations and enhance efficiency. To achieve this, they engaged the expertise of two Microsoft Dynamics 365 consultants. Their primary goal was to set up an account in Business Central 365 cloud version, enabling them to manage export-related processes seamlessly.
The team of consultants we provided played instrumental roles in implementing the Business Central 365 cloud version for our client.
With the guidance and expertise of our skilled Microsoft Dynamics 365 consultants, the client of ours successfully entered the export market with their new brand. The implementation of Business Central 365 cloud version has streamlined their operations, setting the stage for continued expansion and success in the global lubricant industry.
Let's start a new story of successful cooperation with HireDynamics Developers.com Team!